Ezeepay Travel Services
Serve all travel booking services with Ezeepay
By using the Ezeepay merchant app, retailers can book tickets for their customers from any location. They also get a fast and easy transaction facility from their bank using the application.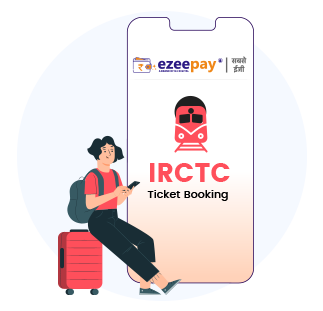 IRCTC Ticket Booking
Ezeepay is happy to announce that we are among the few vendors who are authorised by IRCTC to book tickets. So, retailers can easily book tickets for different trains going to various places. They can choose the class of the berth as per the customer's need. Your customers don't need to worry about their bookings; our services are fast, safe, and secure. So, download our app and earn money.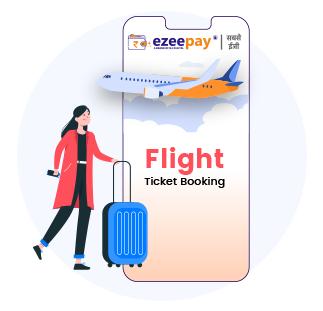 Flight Booking
We at Ezeepay know that people from rural areas have a dream to sit in aeroplane. You, as a retailer, can fulfil their dream by booking a flight ticket for them using our application. Our application is quick and confirms the seat of the flight, be it domestic or international, both quickly and securely. Our dedicated team of agents and customer service take care of the bookings. So, you can relax.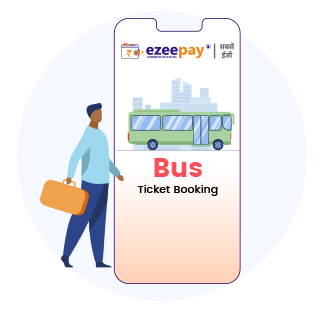 Bus Booking
Ezeepay knows that rural or village areas have less transportation and buses are mostly full. Hence, they do not get a seat and have to travel standing throughout the journey. So, you, as a retailer, can help them by booking a seat using the mobile phone application according to the time of arrival and departure. So, you can make their travel easier by providing them with a seat to sit in.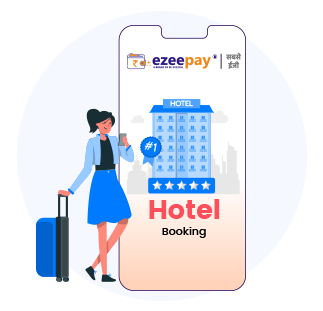 Hotel Booking
Ezeepay has agreements and associations with many hotel chains in several places. So, by using our app, you can search for the best hotels, learn about their features, and know about their different plans before booking for clients. You can also learn about different travel agencies. Hence, do not forget to book a ticket for your customers through it and make money while you do so.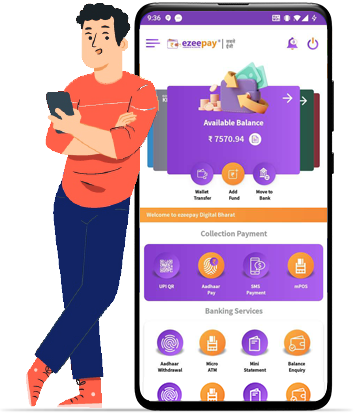 Download EzeePay now
Download our App to get all kinds of banking benefits from anywhere
Use Ezeepay app & take charge of all your transactions to grow your business