2 Easy Ways to Transfer Money Through Aadhaar – BHIM & AEPS
Aadhaar is the country's most widely used and sophisticated identification system, if not the entire world. And since 2016, we've also been able to consider using this system for financial transactions. Today, Aadhaar Enabled Payment System (AePS), makes it possible to use our Aadhaar for cash withdrawals, cash deposits, bank statements, and money transfers. But AePS service is not the only way to transfer money through Aadhar.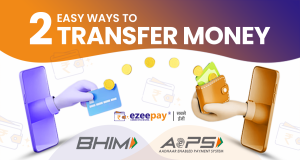 Two Ways for Aadhar Card Money Transfer
There are two popular ways to transfer money through Aadhaar, the AEPS payment service, and the BHIM app.
Way 1 – AePS (Aadhaar Enabled Payment System)
As the name suggests, Aadhaar Enabled Payment System, or AePS, allows you to use your Aadhaar for bank transactions. You can use your unique identification number to access your bank account and perform basic banking transactions like balance inquiry, cash withdrawal, etc., through a Business Correspondent. Most AePS transactions happen through micro-ATMs or mATM.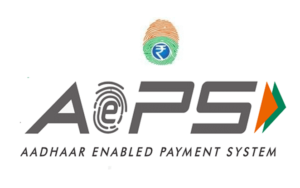 AePS Money Transfer by Aadhar Card – How to Do?
You need to have a bank account with a bank that provides AePS services (most commercial banks in India do, but you can ask your banking official to be certain).
You need to make sure your Aadhaar is linked to your bank account.
You need to make sure the recipient's account is linked to their Aadhaar.
Then you will pay a visit to a banking/business correspondent.
In the point of sale (PoS) system, the micro-ATM, you need to enter your Aadhaar number.
Enter the type of transaction, in this case, money transfer.
Enter the desired amount for the transaction.
To confirm the payment, you need to enter your biometrics.
You will get a confirmation message and a receipt, upon the completion of the transaction.
How AePS Can Help You Earn Money?
AePS isn't just a passive tool for transactions, rather, it can be a brilliant business opportunity for its users. Solution provider businesses like Ezeepay Digital Bharat provides the following services, that can help you earn money through AePS:
You can make your shop into a mini-ATM, by purchasing a Micro ATM.
You can become an Ezeepay partner and use the app to provide banking services like cash withdrawal, cash deposit, Aadhaar pay, insurance payment, and loans.
You will earn commissions for all the above-mentioned transactions.
Way 2 – BHIM (Bharat Interface for Money) App
Bharat Interface for Money or BHIM is a payment app created by the National Payments Corporation of India (NPCI). It allows you to make payments and receive money through Unified Payments Interface (UPI), bank account, QR code, and Aadhaar number.
The BHIM app also allows you to download and filter your UPI transactions through the UPI passbook. You can also switch between multiple bank accounts in the BHIM app.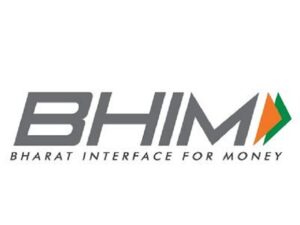 How To Access BHIM App as A First-Time User:
Download and install the BHIM app.
Select the preferred language and grant the necessary app permissions.
Select the one linked to your bank account if you have multiple sim cards.
Set the app passcode, and remember it, as it will act as your app password.
Link your bank account and set a UPI pin using the last six digits of your debit card.
Now, you can also create a UPI pin using your Aadhaar card, even if you don't have a debit card.
6 Simple Steps to for Aadhar Card Money Transfer Through BHIM App:
Before transferring, make sure the person you're sending money to has linked his/her Aadhaar with their bank account.
Tap on the send money option, which is on the right-hand side of the current version of the app.
Among all the other money transfer options, choose Aadhaar Pay.
Enter the recipient's Aadhaar number and click on verify.
Now enter the amount and give a reason for payment.
Double-check the details and finally tap on Pay.
Last Words
The Aadhaar card in your pocket, despite all the controversies surrounding it, is a powerful tool that comes with a lot of perks. If you live in a situation where accessing a bank branch is hard or obtaining and operating a debit or credit card is difficult, utilize your Aadhaar and reap all the possible banking benefits from it.
And if you have the opportunity and the desire, you can be the one to provide these services either through apps like Ezeepay or through mATMs, in your locality. It goes without saying, that it will be a profitable venture.